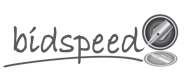 SBA Partnership
On September 10, 2020 NetQuarry, Inc., developers of "BIDSPEED", were awarded a grant from the US Small Business Administration for Technical Assistance and Business Development, Federal Contracting Training, and Market Intelligence for 7j Eligible Firms – SBAGC7J00001.
The grant was specifically awarded for the purpose of assisting 7j eligible firms that are SBA 8(a), Economically Disadvantaged Women Owned Small Businesses (EDWOSB), and HUBZone certified businesses. This activity will include frequent "Virtual Industry Briefings" on open Federal Opportunities, personalized Federal Market Intelligence, training on best practice business development, and technical assistance on finding, managing, and capturing Federal contracts.
BIDSPEED will be providing short, hands-on, interactive, virtual industry day(s) that will break down a specific Government opportunity by NAICS and industry to help you form a response to a Sources Sought (SS), Request for Information/Quotation/Proposal notifications (RFI/RFQ/RFP). If your company is registered in SAM and wants to win Government contracts then you should plan to participate.
The SBA's 7(j) Management and Technical Assistance Program is authorized by the Small Business Act to provide high-quality assistance to eligible small businesses.
Who Is Eligible for 7(j) Training?
If you or your business falls into one of the following categories, you are automatically eligible to participate in this free training program:
Small businesses that are owned and controlled by economically and socially disadvantaged individuals;
Small businesses located in areas of high unemployment or low income;
Small business owned by low income individuals; and
Certified 8(a) participant or HUBZone small business; or economically disadvantaged women-owned small business.
---
Upcoming Training Webinars 
NOTE: all times listed in Central Time (CDT)
Sorry, no events were found.